Water Storage Made Simple
Firstank
is the leading manufacturer of high quality stainless-steel liquid storage tanks, polyethylene liquid storage tanks and pressurized tanks in the Philippines. We offer liquid storage tanks primarily intended to store clean water for domestic, commercial and agricultural use.
Firstank is the leading provider of high-quality stainless-steel water tanks in the Philippines. Considered as one of the industry pioneers, we manufacture premium water storages that cater to domestic, commercial, and agricultural uses. With over 30 years of business credentials, we pride ourselves on being a dependable authority in the production and distribution of customized tanks. 
Staying true to its mission, Firstank designs and affords a simple, innovative, and globally certified water storage solution with uncompromising standard of quality and reliability.
Working with Firstank, loyal customers can expect to receive unrivaled levels of technical knowledge, product choice, and customer service. Our customized water storage tanks — be it stainless steel, polyester, or polyethylene — are suitable for a wide range of applications in various industries and sectors. Firstank regularly caters to a large variety of clients, including industrial districts, enterprise zones, residential areas, office buildings, schools, hospitals, and public lavatories.
The team behind Firstank are experts in the water storage industry. With more than three decades of experience, we have supplied and installed materials for high profile clients in Luzon, Visayas, and Mindanao. 
Over the years, we've focused our efforts on the advantage of storing water hygienically for extended periods of time. Our engineers always guarantee that our customized tanks follow the client's preferred configurations, which can conform to restrictive site specifications and other external factors. With every solution we build, it is our goal to maximize its potential in terms of quality and reach.
Firstank water storage tanks are in daily use in hundreds of projects all over the country due to the company's widespread distribution network. Needless to say, we are the most trusted name in the business of water tank installation in the Philippines.

We will continue to provide efficient, customized solutions and strong business support to our clients with a shared goal of mutual success.
We are committed to expand the business by constantly investing on research and development, new technology, and new materials that will make our products more durable, more affordable, and more effective.
We are driven towards growth and enrichment not just for the business but to help in nation-building by generating employment within the communities where we operate.
We aim to be the leading provider of water storage solutions, finishing materials, and fiberglass reinforced polyester resins in the Philippines. Once this is in place, we aim to provide our services and products to the global market starting in Southeast Asia.
OUR VALUES (QUALITY, SERVICE, TRUST)
Passion – Be Passionate
Having a positive and wholehearted attitude, dedication and commitment to excellence
Competence – Stay Competent
Proactively seeking to do nothing less than the best work at all times
Integrity – Build Trust
Showing transparency, honesty, and professionalism in every action
Teamwork – Work Together
Collaborating with others through mutual respect, accountability, responsibility, and support
Open-mindedness – Maintain being open-minded
Being receptive to different ideas, perspectives, beliefs, and being willing to consider alternative viewpoints
Innovation – Be Innovative
Embracing creativity and continuous improvement while seeking new solutions and opportunities
High Quality Product and Innovative Technology
Furthermore, we produce different types and configurations with sizes and volume capacity ranging from 240 Liters and up. Additionally, each model is made with a cylindrical stainless-steel body that is ribbed for strength and rigidity, with a stainless-steel dome top and bottom forming a capsule. Also, our water storage tanks are food grade level and is using stainless steel grade 304 that is resistant to corrosion. Polyethylene fittings are used to prevent galling, which is a common problem if metal fittings are applied. The tanks come with solid steel stands and ladders for the ease of maintenance.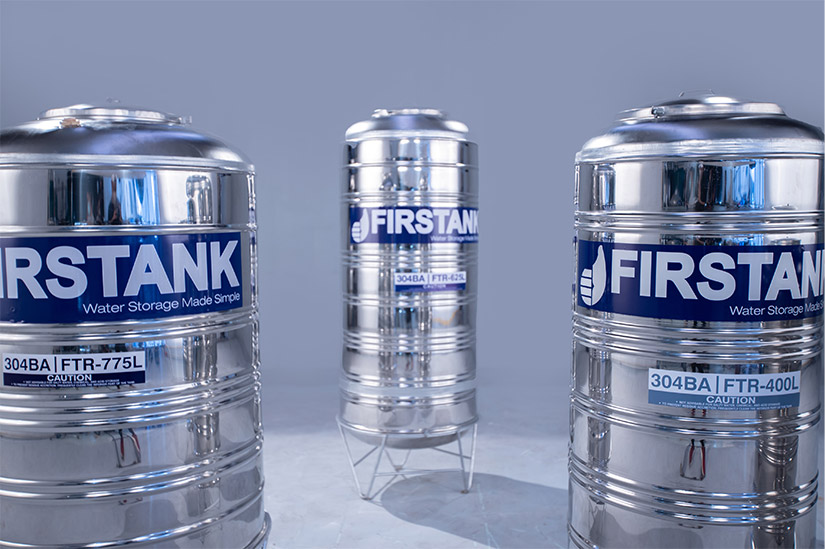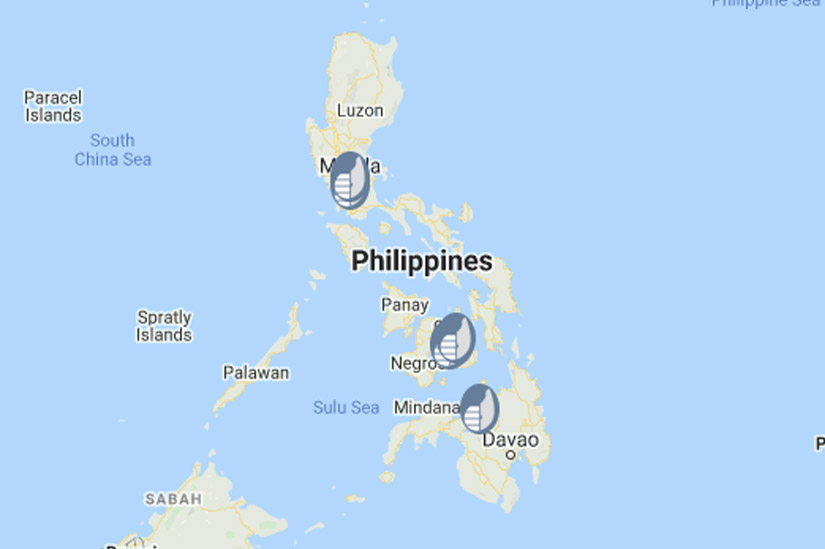 Strategic Location and Wide Distribution Network
Due to our wide distribution network in Luzon, Visayas and Mindanao, we offer end to end logistics needs from the point of origin to the point of destination. Our headquarters are strategically located in major cities in the Philippines like Metro Manila, Cebu, Cagayan de Oro and Davao.